Mexico's tourist enviromental qualitiy certificate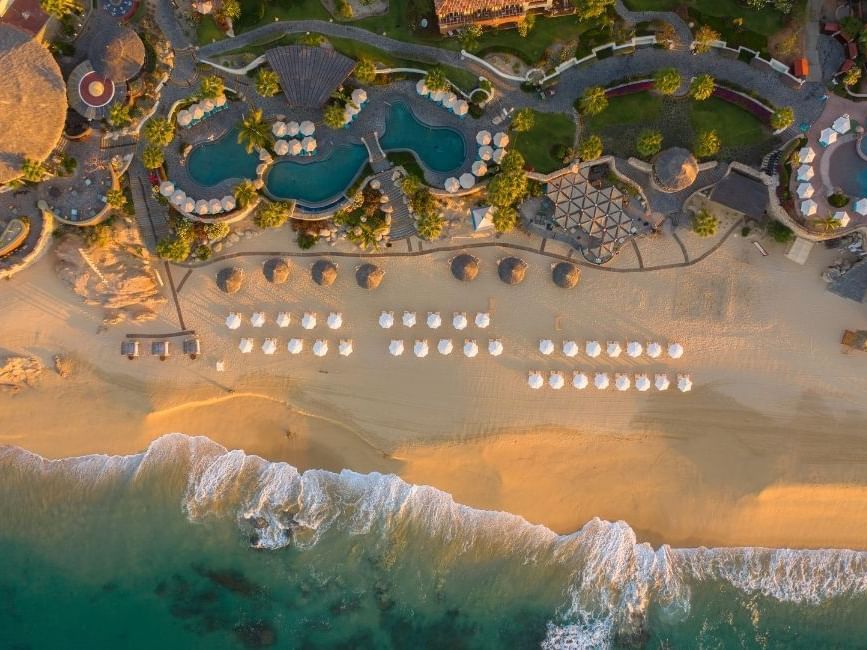 It is granted by the PROFEPA (Federal Environmental Protection), a governmental organism in charge of handling and controlling the environmental deterioration in Mexico, through the inspection of companies, according to the environmental regulations.
Quinta del Golfo de Cortez, S.A. de C.V. (Hacienda del Mar Los Cabos Hotel) joined the Environmental Audit Program in the year 2004, with the registered number #2731. Afterwards, they carried out the corresponding endorsement, achieving their goal in June 2007. The endorsement process corresponded to the Environmental Diagnosis. Due to the detection of areas of opportunity and improvement that needed an investment, as well as time for the implementation of activities, it required the creation of an action plan seeking a way to provide attention through corrective and preventive measures focused on the discoveries found.
The action plan that consists of 31 activates was established through actions that included the modification of infrastructure, maintenance, training and the elaboration of documents and formats. The implementation of all of these actions was considered as an environmental administration system, therefore, it was until the third trimester of 2011 when the company managed to cover all the actions that derived from the action plan.
2013, complies with all the assessment audit rubrics and earns the recertification.
2015, participates in the audit plan in order to obtain the endorsement, achieving the recertification.
2017, The Environmental Diagnosis is conducted for the endorsement process, complying with all audited matters, achieving the endorsement with a validity period of up to: April 2020.