Hacienda del Mar renews the image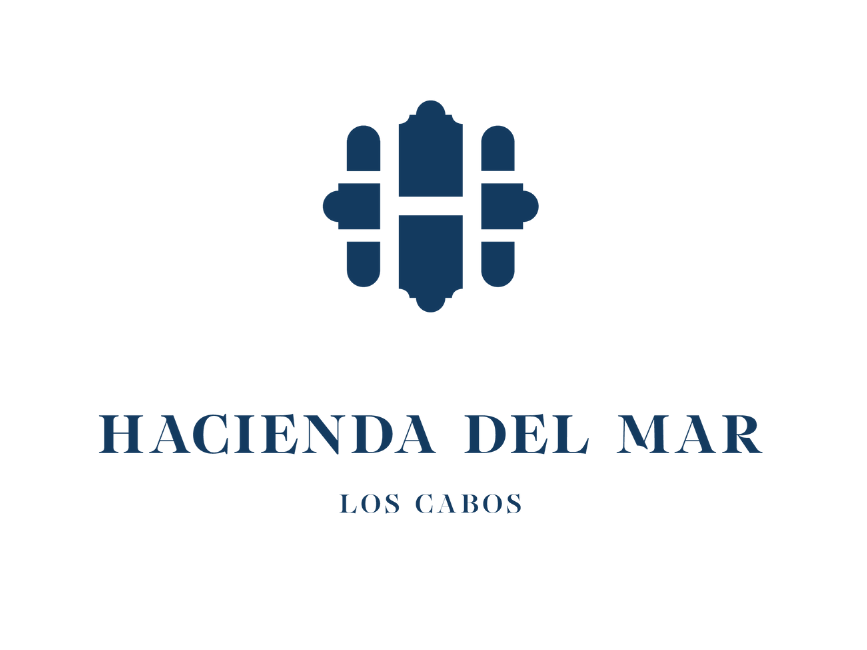 Quinta del Golfo de Cortez promoted the change of visual identity and brand positioning of one of its projects in Los Cabos, which is Hacienda del Mar Los Cabos.
The internal launch of the new image took place on March 29, 2016 in the Hacienda 2 and 3 ballrooms of the Sheraton Hacienda del Mar Golf & Spa Resort Convention Center with the presence of most of the partners working in this development.
Also, some of the shareholders of Quinta del Golfo de Cortez such as Jose Cárdenas attended.
The first part of the presentation was delivered by Eduardo Flores Peña, Solaz Los Cabos Project Manager, who is also in charge of Hacienda del Mar Sales Administration and Marketing and current ASUDESTICO President, who described a little of the history of Hacienda del Mar which began in 1994 as a result of the efforts made by a group of dreamers, businessmen and fearless entrepreneurs from the state of Sinaloa elaborated in 1994 who, convinced of the possibility to combine what the Cabos nature offered with a project of innovative design and architecture, poured all their enthusiasm and imagination to overcome all the obstacles that were presented and turn their investment into a successful company.
He explained that this big change responds to a number of reasons, highlighting as the main ones the market trend and the potential expansion that Los Cabos will have in the coming years as one of Mexico's top tourist destinations, for which it is a must to be prepared and "dressed for the occasion."
He also commented that after 21 years, there is a fact that also marks a difference in the history of Quinta del Golfo de Cortez and that marks its growth: The construction of a new member of the group, Solaz Los Cabos. It is, consequently, also necessary to start aligning both products in terms of image.
Followed by Flores, Erick Rodríguez Velasco, Digital Marketing Manager of Hacienda del Mar and Solaz Los Cabos, took the microphone to present the strategic concepts of Hacienda del Mar Los Cabos: Mission, Vision, and Values. Later, he presented the new brand positioning that lays in the comments and reviews of their guests who have a point of coincidence that is "feeling at home".
With regard to Visual Identity, he described that the new logo is inspired by the most representative figures of Hacienda del Mar, with domes and arches placed in a symmetrical manner to turn into an H right in the center. He also described the use of a more vivid color palette that will allow to be more creative in using the brand as well as a more classic and timeless typography.
Annexes:
Mission:
Our mission is to provide a home away from home with natural spaces able to generate memorable and unique experiences, thus becoming the preferred choice of customers, associates and investors.
Vision:
Our Vision is to consolidate ourselves as the reference of hospitality in Los Cabos through our people, who will be in charge of providing the greatest warmth service.
Values:
Integrity
At Hacienda del Mar, we abide by a code of ethics that allows each of our collaborators be based on good actions, honesty, respect for others, inclusion and value given to each person with which we collaborate, to which we serve, our community and our environment. Being complete will foster an optimal and reliable working environment that will allow us to always obtain positive results.
Genuine
Hacienda del Mar is a GENUINE organization with unique characteristics that favor us with a natural and unique personality. We provide to each person with whom we interact a Heart Service that is done sincerely, by self-conviction, which separates us from all others.
Fraternal
We are a FRATERNAL organization in every way because in Hacienda del Mar you can easily find a "home" for both guests and collaborators and shareholders because this is where we forge endearing relationships that last in time. Our joy and warmth enhance a sense of belonging with Hacienda del Mar that promote loyalty and collaboration among those of us who are part of this great community for the aim of its well-being.
Traditional
We have a TRADITIONALLY charming style from an architectural point of view and in practice because we are spokespeople for the good Mexican customs that fill us with pride and that make Hacienda del Mar a lively representation of a Mexico that our visitors want and wish to live.
Freedom
We promote FREEDOM because we know that it guarantees respect for the individual will and implies that people must be held accountable for their own actions; independent and autonomous to make the right decisions that best suit a common well-being. We want our guests to be free on their holiday and to really make Hacienda del Mar their home away from home, allowing them to carry on naturally knowing that there will always be someone attending and even anticipating their needs.
Brand Positioning
The Promise of Hacienda del Mar
It has to do with the warm hospitality that characterizes and distinguishes us. Beyond the history that is reflected in each of the details of our architecture of an Old Mexican Hacienda, a friendly smile, a warm greeting, and the commitment that each of our collaborators has with the guests to make all the details on stage ready for everyone to create their own vacation experiences are features that you will never forget. Holidays are moments that allow us to give us that space to reunite with the family, with the loved ones and, why not? To add more valuable people with common Interests to our lives, because at the end, at Hacienda del Mar, we are a great community of holiday lovers.
Brand Attributes
Friendly

Fraternal

Spectacular

Thorough

Honesty

Service

Proactivity

Attentive

Education

Good presentation

Receptive

Experience

Value

Simplicity

Clean

Condescending

Intuition

Esteem

Quality