Health & Safety- Travel with confidence
Sharecare Health Security VERIFIED®
with Forbes Travel Guide
Certified by Punto Limpio
Our commitment is always to offer you an exceptional experience in a safe environment.
Learn more about our latest Health & Safety Updates & Certifications
We are adapting to new measurements as needed for the benefit of you, your family, our staff members, and our community .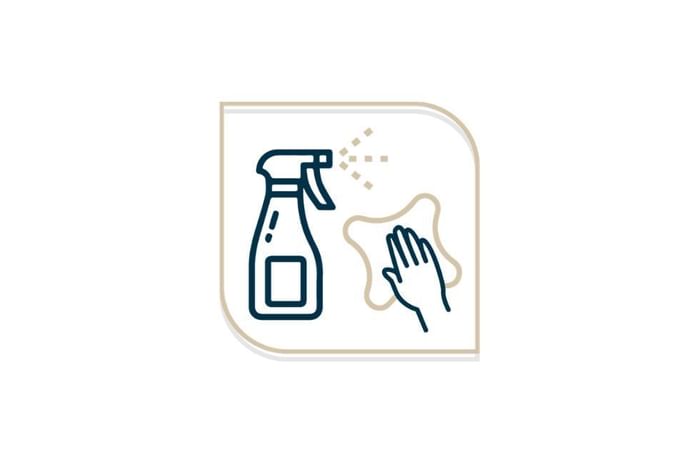 Enhanced Cleaning
Intensify ongoing cleaning procedures to disinfect the different spaces, and especially during high traffic hours.
Increasing the frequency of disinfection of all high-touch surfaces such as elevator buttons and handrails.
Installing hand sanitation stations, especially in high-traffic areas.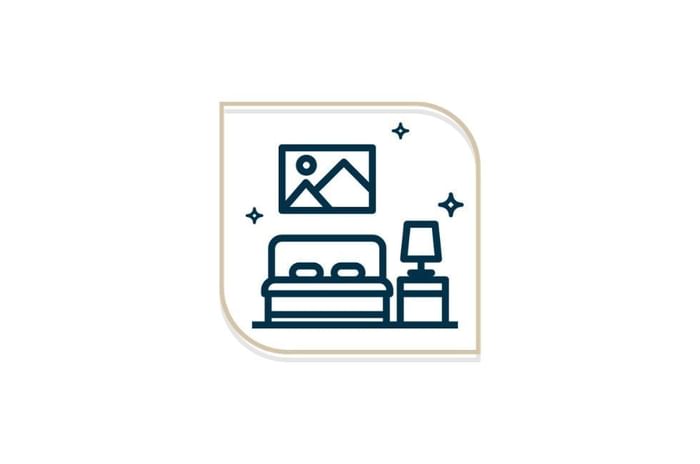 Your Refuge
Improving cleaning of each guest room between stays.
Eliminating nonessential high-touch items in the rooms that are difficult to disinfect, and supplying disinfecting items in each room.
Reduce housekeeping frequency during stay, to reduce contact with our guests.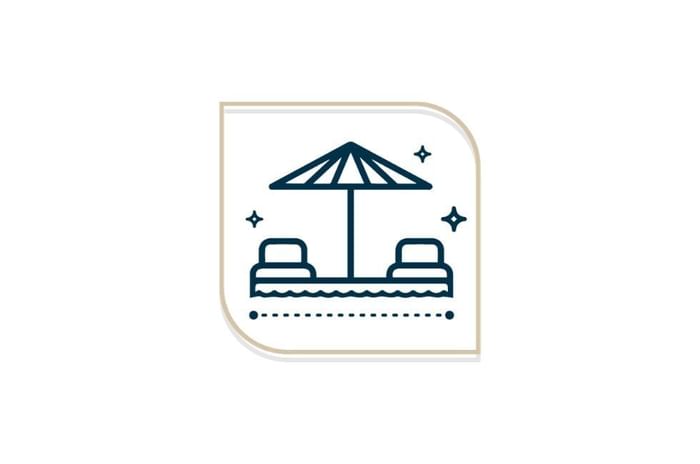 Reduced contact & improved communication
Implementing different measures to reduce the physical interaction with guests through the automation of some proceses such as check in and check out, using pre arrival information and digital technology.
Encouraging social and physical distancing practices, reducing capacities in different areas, reconfiguring the setting of furniture in restaurants and queueing areas.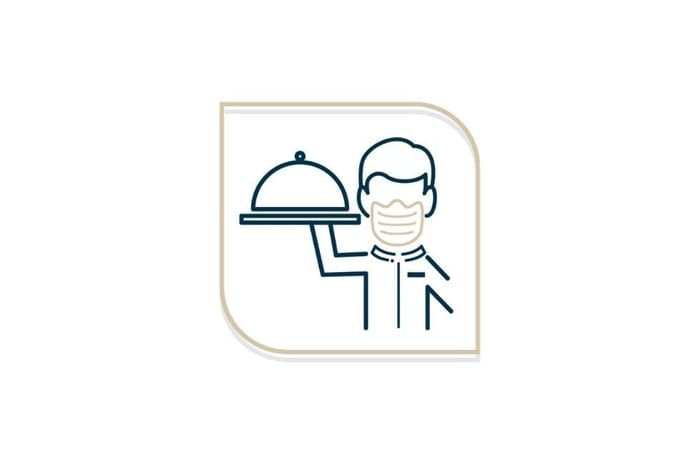 Nurturing the "New Normal"
Offering other alternatives such as 'grab and go' food and beverages, a la carte menus when self –service buffet could not be available.
Replacing physical menus with Digital technology.
Redesigning food + beverage station set-ups to include protective barriers; removing non-essential items.
Tailoring options for groups and enabling reserved spaces.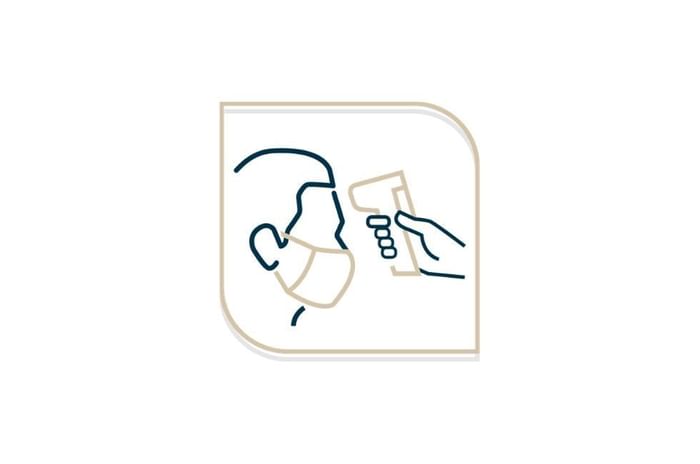 Health Prevention
Shared Commitment

The role our guests have in preventing the spread of COVID-19 is critical so we will provide signage and messages to remind and promote with our guests and staff health practices such as physical distance, the appropriate way to sneeze, hands washing, wear, handle and dispose Personal Protection Equipment.

Temperature check points and Health concerns.

We will implement discreet and non-invasive temperature checks for our staff and vendors at the entry points; they will also be available for guests and Members. In case we detect a person with a temperature at or over 100.4°F (38°C) will be subject to secondary screening. However, if someone have a temperature at or over 100.4°F (38°C) will be denied to enter to our resort and we will follow public health guidelines addressing them to appropriate medical care.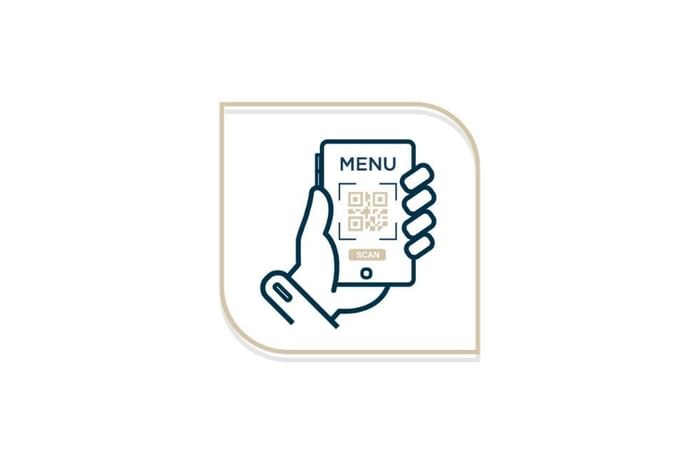 Nurturing the "New Normal"
New Food Safety protocols
Our Food and Beverages department will follow the guidelines of the U.S. Food & Drug Administration (FDA) as well as local Restaurants Association and local public health protocols to provide our guests safety food services.
In order to reduce person to person contact QR codes will be placed in our restaurants with a link to digital menus.
A new configuration of tables in the restaurants will be set in order to have the appropriate physical distance.
In addition, self-inspection will be implemented using internal food safety measures.
Traditional self-service buffet service may be suspended, or when offered, it will be served by restaurant's staff wearing appropriate PPE and physical protective barriers.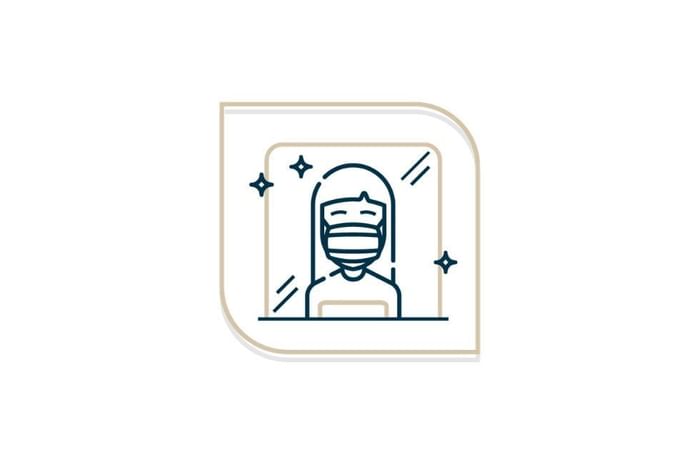 Preventing Transmision
Reduced contact & improved communication

We will implement different technologies to reduce the physical interaction with guests through the automation of some proceses such as check in and check out processes.

Endow our Staff with Personal Protective Equipment (PPE)

Our staff will care of you using face covering as a standard of our hotel but also complying with the regulations of the local health authorities.
Sanitation kits with items such s as personal face masks, desinfencting wipes, hand sanitizer and gloves will be available upon request

Social Distance

We will encourage our Guests and staff to practice social distancing by standing at least 6 feet (2 meters) away from other guests. Some areas with high volume of traffic such as the lobby will be marked with signage as a reminder of this prevention practice.
Likewise, where applicable, lobby furniture, restaurant layouts, and other public seating areas will be reconfigured to meet individual distancing needs according with the regulations.

Barriers Installation

Transparent shields will be installed as a barrier in some areas such as front desks, fitness centers or food stations.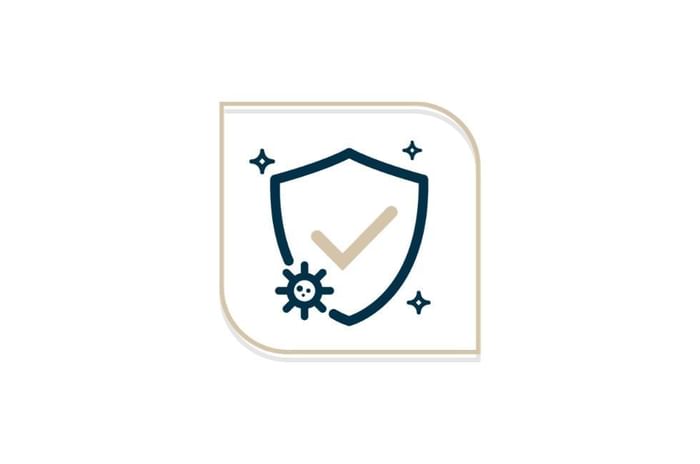 Improving Hygiene & Cleanliness
Consistent personal hygiene

We´ll install hand sanitizing stations throughout the resort, mainly in areas and spaces with a high volume of traffic of guests.
Every person of our staff will be required to know and follow the plan we designed for personal hygiene, to practice social distancing and to wear Personal Protective Equipment in order to comply with federal and local public health regulations.

Frequent and Consistent cleaning

Our protocols will require to increase the frequency of disinfecting and sanitizing surfaces with a high propensity to be touched by any person as well as common areas after a high use, ensuring the utilization of the right Ecolab cleaning products and procedures to eliminate COVID-19

Permanent Hygiene and cleaning training

We will have Qualified Hygiene and Cleanliness Experts in each Club with the responsibility to ensure the safety of our guests and staff. In addition, every person of the staff will complete a federal certification about how to prevent the transmission of COVID-19 and an internal training about safety and sanitation procedures.