Pitahayas Restaurant receive GLA's Awards 2018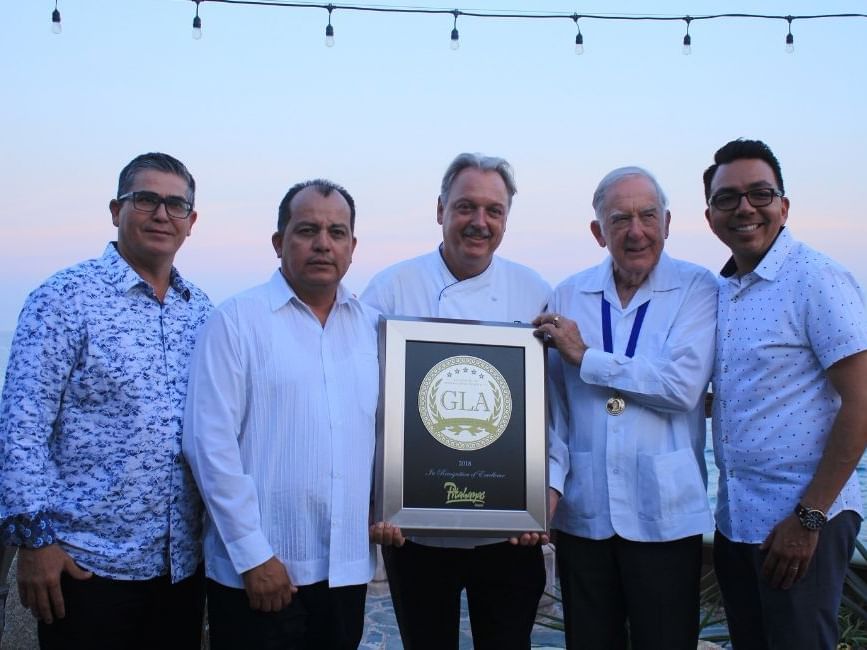 This year´s GLA Recognition Ceremony was held on July 5th at Pitahayas Restaurant, where Gustavo Laborde, president of the CANIRA, honored us with his presence by directing a few words to those present during this event in order to reinforce the importance of this award.
On this particular occasion, Pitahayas Restaurant at Hacienda del Mar Los Cabos, led by our highly recognized Chef Volker Romeike has received this award for its third consecutive year, as a symbol of excellence and quality for the experience it has provided throughout all of its trajectory, along with other Restaurants in the area of Los Cabos.
Grand Luxury Award, is a distinction focused on the dissemination of the hospitality industry to its highest extent, within an environment filled with global competition, where culinary and tourist excellence prevails.
Supported by The International Hospitality Association, which is in charge of granting distinction and recognition to those who outstand the most within the hospitality industry and where each establishment is recognized for its quality, creativity, marketing and corporate image, aside from being leaders in world-class hospitality services.
Grand Luxury Award, committed with the guidelines and the high quality standards established by The International Hospitality Association, verifies that the establishments hold first world facilities, an appropriate atmosphere and an outstanding service, in order to distinguish the very best within this market.