National Conduct Code Recognition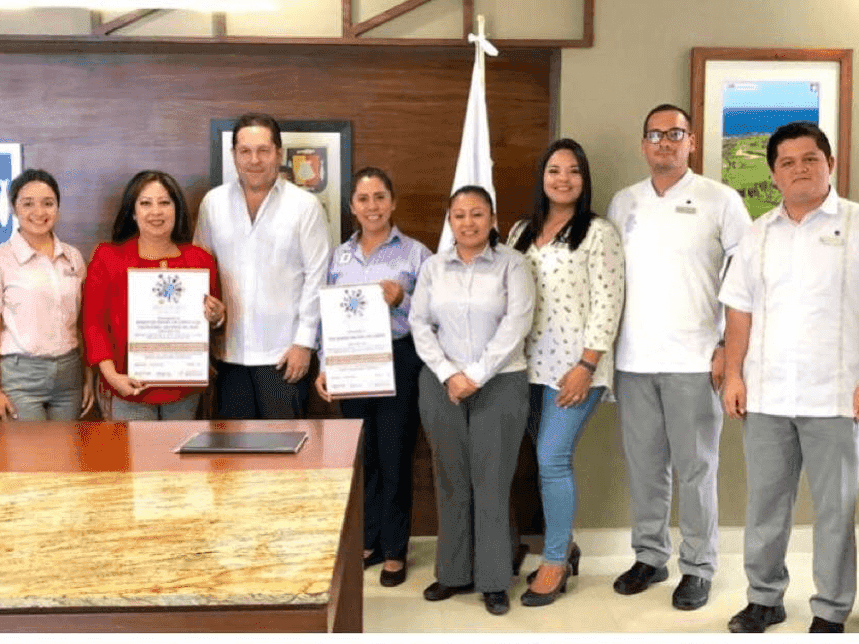 On May 23, 2019, Hacienda del Mar Los Cabos, received the National Conduct Code recognition.
This award is granted by SECTUR to those companies in the travel and tourism industry that voluntarily commit to prevent all forms of exploitation for girls, boys and teens.
The National Conduct Code is a commitment made by various tourism companies that seek to improve the quality of life of their communities by defending children's rights, preventing sexual and labor exploitation. This effort raises awareness among tourists, promoting responsibility and commitment on their behalf, which in turn, projects an image of safe tourism in Mexico.
In 2019, Hacienda del Mar Los Cabos implemented different measures, such as providing training for its staff, teaching them the protocol to use in case of identifying a possible case of exploitation, as well as to inform our guests that we are a truly committed company when it comes to avoiding all types of child exploitation.
This award has a validity period of 3 years. It expires in May, 2021.