Hacienda del Mar receives recognition for 25 consecutive years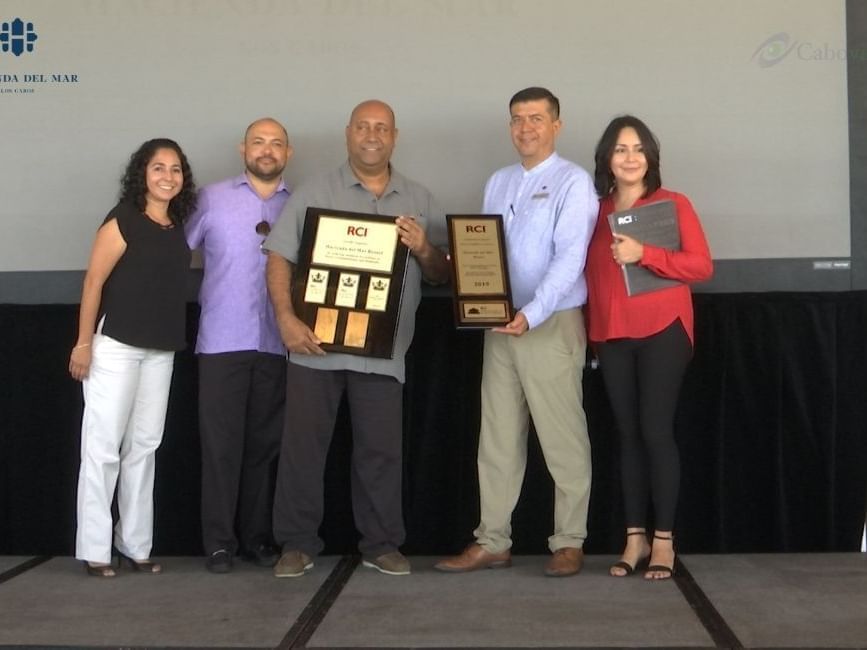 The Hacienda del Mar Hotel received the Gold Crown award from RCI, obtained during 25 years consecutively:
MIGUEL LOYA, Director of Business Development RCI Mexico Pacific: "Los Cabos continues to consolidate and maintain itself as the highest quality destination nationwide, and as a sample, today we are delivering to them the maximum recognition within RCI which is called Gold Crown to Hacienda del Mar due to 25 years consecutively. We are also delivering an additional recognition called Excellence & Service, which is strictly oriented to service, quality, and warmth of the human resource as such within the complex."
After receiving this award, Miguel Guerrero expressed his feeling:
MIGUEL GUERRERO, General Manager of Hacienda del Mar: "I am very happy for the 25 consecutive years to receive this award, and I am always grateful with all the people who make this award possible because without them we could not have something so representative in our company."
Located within the tourist corridor, just ten kilometers from Cabo San Lucas, Hacienda del Mar offers the most spectacular views and luxurious rooms to provide the best stay to visitors.